Florida's Most Sought-After Entertainer
Ensure the success of your next event!
After thousands of performances, in every imaginable setting, across the globe, Daytona Beach Magician Keith Raygor guarantees a worry-free event for you.
Whether you have 5 people or 2,000, or need to fill 10 minutes or 6 hours, Keith will customize a show to your specific event to make sure you have exactly the right kind of entertainment to astonish every one of your guests.
Mix in his passion with his genuine love of people, and everyone in the room shines; every single person participates. And you'll get to hear their thanks well into the future.
The bottom line: Your guests will never forget the exhilarating experience of Daytona Beach Magician Keith Raygor's engaging magic and mindreading. And you'll never forget his worry-free professionalism.
Learn More About Keith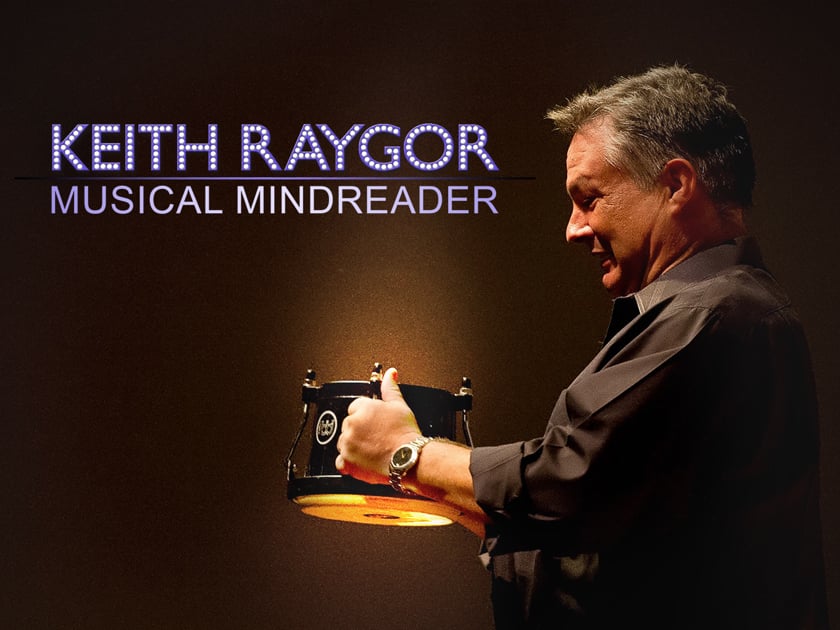 Musical Mindreading
Where magic, music and mindreading merge into one superb performance!
The room gets quiet… Someone near the back silently sings their favorite song to themselves. You could hear a pin drop. With the touch of a hand, within moments, Keith is playing that song on the piano! No one other than Keith performs this amazing feat. It must be seen to be believed!
Musical Mindreading Info
"Thank you so much for the amazingness of your Magic!! Your personality along with your magic made for an astoundingly fun show. We were "'wowed, mesmerized, mystified and amazed" by your magical and engaging "Musical Mindreader' entertainment. You broke our party attendance record."
"When Keith is onstage, he fills the room with his personality, a combination of polished showmanship and the warmth of a visit with a good friend. His ability to connect with his audiences makes him the perfect choice for entertainment at literally any venue, big crowds or small. If you have not seen his act, you owe it to yourself to check him out today!"
"I've known Keith for over 15 years and have hired him on multiple occasions. Those being my In-laws 40th anniversary, my mom's 60th birthday, and both of my daughter's 16th birthday. Each time we were pleased more than the last. He is a consummate professional and a master at his craft. He is funny, witty, entertaining and will be the life of your party. "
"Keith is absolutely amazing! I have had the priviledge of both hiring him and seeing him at multiple functions – and he NEVER dissapoints the crowd. He has to be the best in his field throughout the State of Florida and beyond. AND… He's a super nice guy!"